Please enter search criteria
Texans Campus Store
Location
Barry B. Thompson Student Center
1452 W. Jones Street
Stephenville, TX 76402-0000
---
Hours
Monday - Friday
Saturday
Sunday
9 am – 5 pm
See store calendar for special hours
See store calendar for special hours
Special Off-Site Event Hours will be posted
---
Contact
Phone: (254)968-9007
Phone: (254)968-9671
Email: [email protected]
---
Services
Concierge Book Service – Bring us your class schedule or book list and we will get your books for you.
Buy On-Line – Purchase your books and merchandise on-line for convenient pick up in store.
Home Delivery/Shipping – Purchase on-line and we can ship ground (5 business days), 2nd Day or Overnight.
Jewelry Special Order – Come look at our special line of jewelry for purchase. We can customize to your need.
---
Campus Map
Click here to view a copy of the campus map.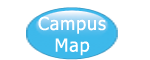 ---
Map
---